17 Aug

Paintball Extravaganza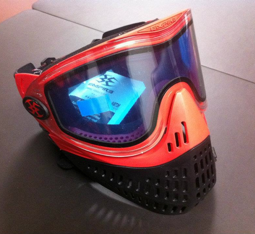 Paintball Extravaganza
Crossover Specs:
-Flex Valve (identical to the Flex Valve on the Phenoms)
-Mechanical and Electro pneumatic operation
-Thumb Select Switch
-Multiple firing options (semi, auto-response, 3 round burst, full auto, PSP, NNPL, and Millennium)
-Gas through grip (There is an option for a front mountain regulator)
-300 psi or less operating pressure
-Bottom-line ASA Regulator (no on/off though)
Early indications are that the Crossover will be priced somewhere in the $400-$500 price range.
For more information, watch this video: Tippmann Crossover
Valor Goggles
Tippmann is also releasing a high end mask line that purports to be both thermal and scratch resistant.  They have a quick release lens system.  No word on price, but our quess is that they will be in the $50-$70 price range.
Check out the goggles here: Tippmann Valor Goggles
FT-12 Rental Marker
The FT-12 rental is a brand new design from Tippmann.  Based on the popular 98 Custom Rental fleet markers, the FT-12 has a hinge on the back and instead of a clamshell design, the top hinges up to allow quick access to the internals.  Tippmann claims that this new design will reduce maintenance time by about 75%.  The FT-12 operation on the same principles as the Tippmann 98 Custom.
Additional information can be found here: Tippmann FT-12 Rental Marker
Empire
E*Flex
Empire announced the new E*Flex, the perfect merger of the popular E-vents and Proflex masks.  The lens system is a same as the E-vents, Avatar, and Helix masks and the bottom is similar to the JT Proflex.  We believe this to be a great move by KEE Action Sports.  Since acquiring JT USA in 2009, KEE has had over 4 lines of masks and our biggest complaint to date as been the difficulty of changing the lenses on the Profles and the hardness of the E-vent mask line.  The E*Fles masks will be the perfect hybrid.  Existing E-vent and Proflex owners need not worry, as the E*Flex will  be backward compatible: previous Proflex bottoms will work with the new lens system.
Guerrilla Air
Guerrilla Air announced a new line of carbon fiber bottles in camo.  These will come in 68/4500, 70/4500, 88/4500, 100/4500.  No release date as of yet.
Ninja Air Systems
Not to be outdone by Guerrilla Air, Ninja announced the Pro Series Regulator that boasts a 360 degree swivel.  This will allow the player to adjust their tank so that it fits on their paintball marker just how they want it.   No more fill nipples in the wrist.  No release date has been set.