17 Aug

Christmas 2011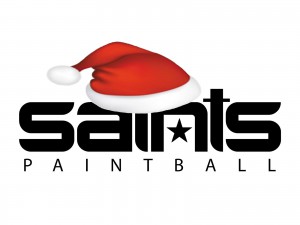 December 14, 2011
Merry Christmas!
From all of us at Saints Paintball, we'd like to wish you and yours a warm and wonderful Christmas season.
Apparel Sale*
All jerseys, pants, and t-shirts are 30% off! Sale goes until all remaining apparel is sold.
*Quantities are limited to stock on hand. Pads and under-armor excluded.
$14.99 Rentals w/ 500 Paintballs
Today through Jan. 1st same day rentals are $14.99 (includes: gun, mask, tank, hopper and 500 rounds of paintballs). Take your family! Take your friends! Heck, take the guy that's dating your little sister! You know you've always wanted to shoot him.
Let 2011 go out with a bang!
Holiday Hours
Dec. 24th 9am – 4pm
Dec. 26th 9am – 7pm
Dec. 31st 9am – 7pm